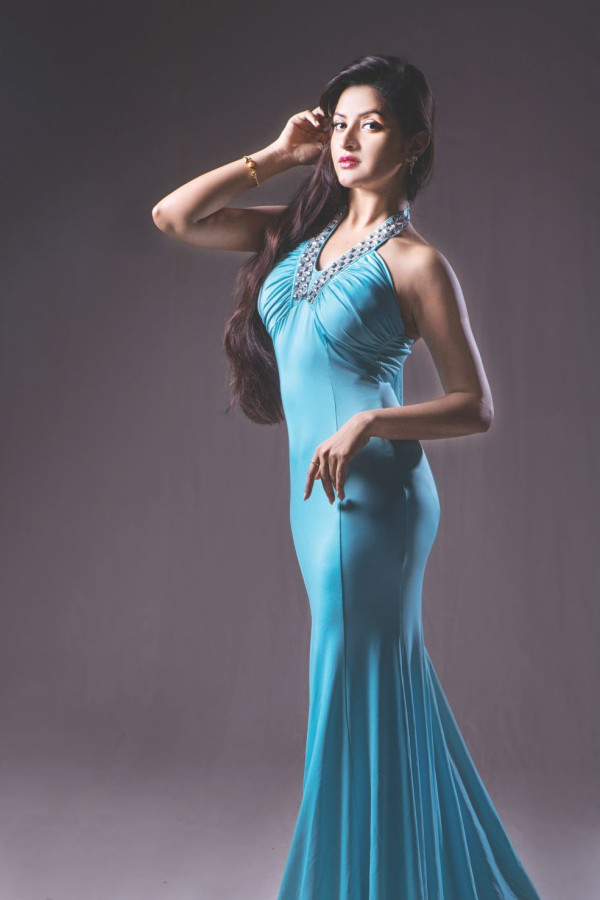 Within a short time span, the name Pori Moni had created quite an impact in Dhallywood. Her stepping stone to the world of glamour was through modelling, but it did not take much time for her to prove that she possessed the X factor needed to win the hearts of the movie goers. Her debut into the industry was with the film 'Rana Plaza', based on the tragic incident surrounding the actual disaster, but due to the sensitivity of the matter, the film had been postponed by the Censor Board. However, it did not prevent the talented actress from spreading her wings to soar higher. Soon she was signing new films and it has been a constant ride ever since. We met up with the contemporary actress and are proud to present to our readers the conversation we had.  
Let us begin with your uncommon name. Is it an alias or your original name?

Oh no! It is not at all an alias, it's my real name. My grandmother had planned the name for me.
After your first film, it was a nonstop ride for you with the consecutive films. What is the story behind that?

That is like an achievement for me. I guess the producers and directors trusted my acting skills and believed I could portray the desired characters well. I worked with all my dedication and perhaps that is the reason for them to cast time and again in such a short phase.
Out of all your films, how many of those were a success at the box office?

My first-released film "Bhalobasha Shimahin" was in 2015 and it proved to be a success. Whatever followed after that did quite well and it trailed a steady rate of attainment.
The name Pori Moni tends to stir some hype in the Dhallywood headlines. What are your thoughts on the publicity?

My name serves like a brand in the biz and I prefer to keep it that way. Earlier it used to pester me, to see all the facts or gossip about myself being published, but now I've gotten used to it and I'm least bothered. On the bright side, whenever there tends to be more gossip spreading, I get offered more films.  
With your baby steps in the industry, you still have a long way to go. How has the journey been so far?

It is a profession that requires much caution in order to prosper. A simple mistake may put a halt to the career. I have taken advice from many that helped me advance. I feel I have learnt a lot, but not yet enough.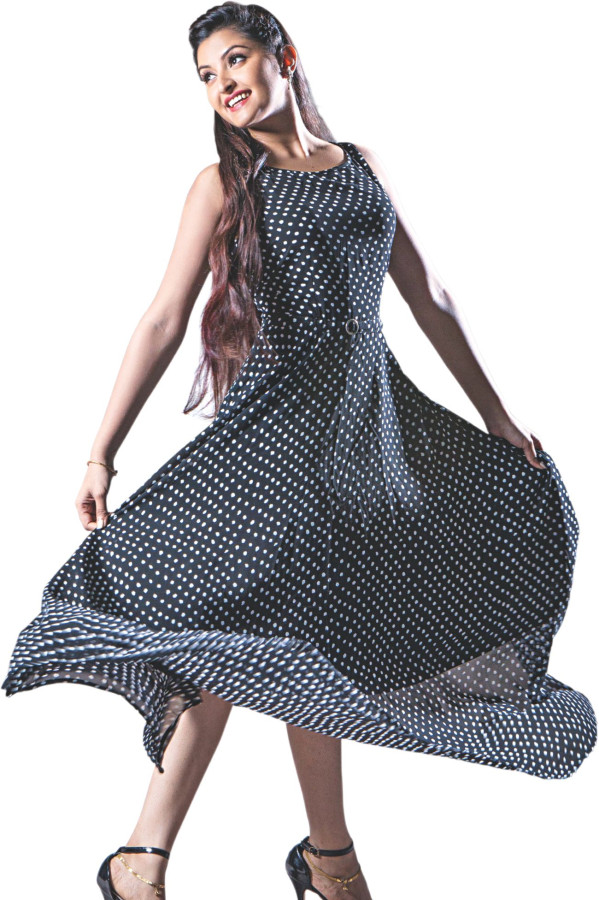 Why do you think the song "Dana Kata Pori" from your upcoming film "Rokto" managed to secure a million hits on YouTube within the first week of its release? And what have you learnt from it?
It is simply an act of dedication from my fans. Even though it was totally unexpected, I am delighted that all the hard work behind the film paid-off. The song was choreographed by Baba Yadav sir with extreme perfection. He was a total professional, which is what we lack on this side of our border. Whereas, on the other side, they are rather prompt about their timing, which is why I believe their outcomes tend to be nothing less than perfect.
Since you are mostly busy with your hectic schedule, how do you manage the opportunities for leisure?

I am mesmerized by the camera and the mirror, but I rarely get the time to spend with either. If I do get some free time, I usually take a nap. And if I manage to squeeze more time out, then I enjoy watching a variety of films, including foreign ones too.
Before signing up for a film, what are the aspects you scrutinize?

In the beginning, I signed up for films without much knowledge, and ended up being misled more than being assisted. The industry is a harsh place and I have come to figure that out better over the year. It is up to the director and the cameraman to portray me glamorously, otherwise, I wouldn't look appealing to the viewers. But in our country, they do not seem to abide by that. Even across the border, they tend to portray the actresses in a nice manner, but over here there are many who try to demean us in every way possible. To this day, I could not figure out the reason behind such acts, and unless that improves, our industry won't succeed. Now, I try to stay cautious, and analyse my character and the story in depth before signing up for a film.
Who are your idols in the industry?
I really look up to Shabana mam and Shabnur apu. I am also highly intrigued by the famous Suchitra Sen and often try to impersonate her when in front of the mirror.
With the variety of roles that you have ticked off the list, is there any specific character you desire to play?
Oh definitely! I am a diehard fan of Rabindranath Tagore and I wish I could portray any female character from one of his outstanding stories. I have a cupboard full of his books and my day also begins to the rhythm of his tunes.
source: The Daily Star
---
Permissions in this forum:
You
cannot
reply to topics in this forum